The holiday season often brings with it feelings of immense gratitude. We make lists of the people in our lives that mean the most to us and find ways to show our appreciation for them. Whether it's a holiday card, quality time spent together, or a classically wrapped present, the holiday season is filled with the giving spirit. This year, consider adding your child's school or alma mater to your gratitude list.
Gifts to a private school's annual fund are used to support elements that make it even better equipped to meet the needs and talents of each student. Tuition provides a great percentage–but not all–of the income necessary to meet a school's expenses. Charitable contributions from parents, alumni, past parents, grandparents, and others who believe in the school's mission help to complete the equation. Here are three reasons why philanthropy is important for private schools:
1. ANNUAL FUNDS SUPPORT A TOP-NOTCH EDUCATIONAL EXPERIENCE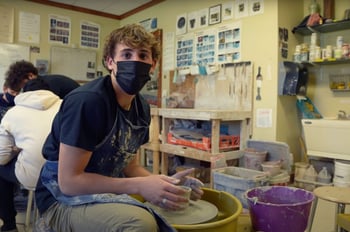 A private school education goes beyond reading textbooks in a classroom. It offers innovative and challenging academic programs, acclaimed arts and athletic programs, and advanced technology and resources. A private school education not only encourages its students to compete and perform to their potential but also gives them the necessary tools to do so.
" We give to the Sanford Annual Fund because we recognize the importance of ensuring that the school is able to provide our family, and all families, a top-notch educational experience. Our children have had outstanding instructors and great coaches at Sanford, who truly care about them and their success. Great things are happening at Sanford and we want to ensure that this positive momentum continues." - Current Sanford Family
2. ANNUAL FUNDS SUPPORT EVERY STUDENT, EVERY DAY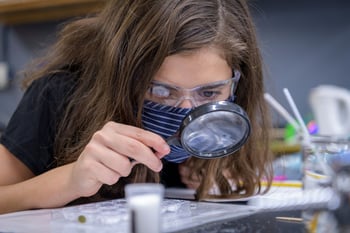 Annual Funds impact every aspect of a school; therefore, it positively impacts everyone within its community. It allows every student to grow in the classroom and through the arts, athletics, and community service. A private school education provides each and every one of its students a transformative experience, not only for the years spent on its campus but for years to come.
"I give to Sanford because I believe in the value of inclusivity that Sanford upholds, which enriches the lives of our students from our youngest warriors to our senior leaders." - Current Sanford Teacher
3. ANNUAL FUNDS SUPPORT TEACHERS, COACHES, AND MENTORS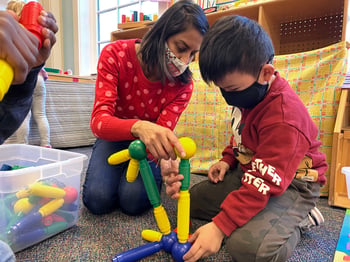 Charitable gifts enable schools to retain and attract outstanding faculty - our greatest resource! Professional development opportunities for our faculty and staff allow them to fine-tune their skills, bring new concepts to the classroom, and remain on the cutting edge.
"The Sanford community is made up of so many amazing people, and supporting the annual fund gives me the opportunity to help all of those individuals make Sanford the fun, supportive, and beautiful place that it is!" - Sanford Alum
To support Sanford's Annual Fund, please visit our online giving form. Your fully tax-deductible contribution may be made any time before June 30th.
Want to make your gift even more meaningful this holiday season? Designate your gift towards a specific area of campus that is meaningful to you and/or make a gift in honor or in memory of your favorite teacher or coach.