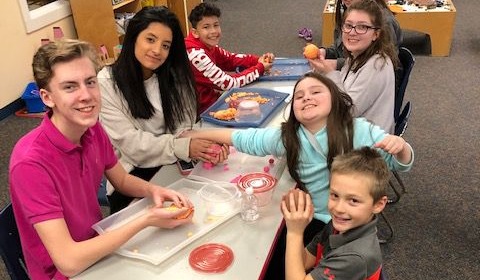 If you're a working parent, ask yourself what hours in your child's school day cause you the most concern. If you're thinking of those critical hours between 3 PM and 6 PM, according to research conducted by The Afterschool Alliance, you're not alone.
The need for before- and after-school care for school-aged children makes a top-notch Extended Day program an integral part of an education decision. To ensure the highest quality of care and comfort for each child at the start and end of a busy day, a good Extended Day program should offer parents and school-aged students opportunities that are:
Affordable

Accessible

Age appropriate

Secure

Fun!
Extended Day professionals understand that students in different age groups have varied academic, psychological, and physical needs. To accommodate these considerations, they strive to provide a variety of settings, activities, and staff to best support each child.