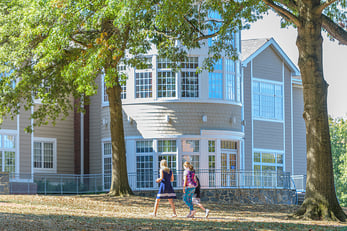 If you have found a private school that was the right fit for your child but didn't think it was the right fit for your wallet, think again. A private school education can be far more affordable than you might think. Here are some tips to make a private school tuition work within your budget:
Contact the School Admission and Financial aid Office
Make an appointment with the admission and financial aid office at the schools which interest you. They will guide you through the process and inform you about available options. We encourage all families to take the time to learn more about each school's processes, policies, and deadlines.

Ask About Financial AId
Financial Aid programs provide need-based grants to students which can help bridge the affordability gap for many families, making a private school education a reality. Many financial aid awards are given as grants that do not have to be paid back to the school. One of the best strategies for a successful financial aid application is to make sure to provide all required documentation and meet the required deadlines.
Look into Merit scholarship opportunities
Merit-based awards are available at many private schools. Your school's admission and financial aid office will be happy to provide information about the merit programs your child might be eligible for and what the application process looks like.
Explore Payment Plan options
Ask about payment plan schedules to evaluate what might work best for your family's budget. Many schools offer a variety of payment plan options, from one payment to twelve payments, to help spread the cost of education over time. Don't be afraid to check in with the admission office if you need to seek an alternate plan.
We know a private school education is a significant investment. Be sure to research all available affordability options to make this a feasible choice for your family. At Sanford, we are transparent about how our financial aid and tuition assistance processes work to help make private school education affordable for you.
---
Jaime L. Morgan '02 is the Associate Head of School for Advancement at Sanford School, a preschool-Grade 12 College Preparatory School in Hockessin, Delaware.
---