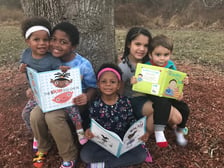 With Martin Luther King Jr.'s birthday in January and Black History Month in February, I have spent the past few weeks talking to my children about classic figures in Black history. However, this time of year also reminds me how necessary it is that my kids see themselves in the world even when it's not Black History Month. Sometimes this can feel like it's easier said than done. The Cooperative Children's Book Center found that of the 3,400 new children's books published in 2016 only 287—less than 9%—featured Black main characters.
As an educator, I know it's critical for my kids to see themselves in the books that they read. Professor Emeritus Rudine Sims Bishop at The Ohio State University, discussed the importance of children having both "windows and mirrors" in their books, so that they can learn about the world (windows) and, just as importantly, see themselves represented in it (mirrors). There are several excellent blogs and websites that I've used to help me find more mirrors for my kids. I was further inspired to keep making Black children's literature a priority for my family when I learned about 11-year-old Marley Dias, her desire to see more Black girls and women in literature, and the #1000BlackGirlBooks book drive she started last year.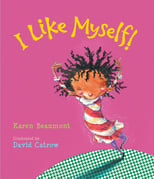 Below are four books that I have enjoyed reading with my own children: Alexis (age 9), Aiden (age 8), Lari (age 4) and Ethan & Elena (both age 2). The first two are books in a series that are great as bedtime read-alouds or audiobooks to entertain us during a drive. The second two are books that my youngest ones love hearing and that my older ones enjoy reading to their little brothers and sisters. As we near the end of Black History Month, I encourage your family to try out a new book that will be a window or a mirror for your own children.
Tanya Graham, M.Ed is an alumna of Harvard University and the University of Pennsylvania Graduate School of Education. Currently, she is the Assistant Director of Admission at Sanford School, a PreK–Grade 12 College Preparatory School in Hockessin, Delaware..
See Also: 4 Ways Diverse Schools Benefit Kids